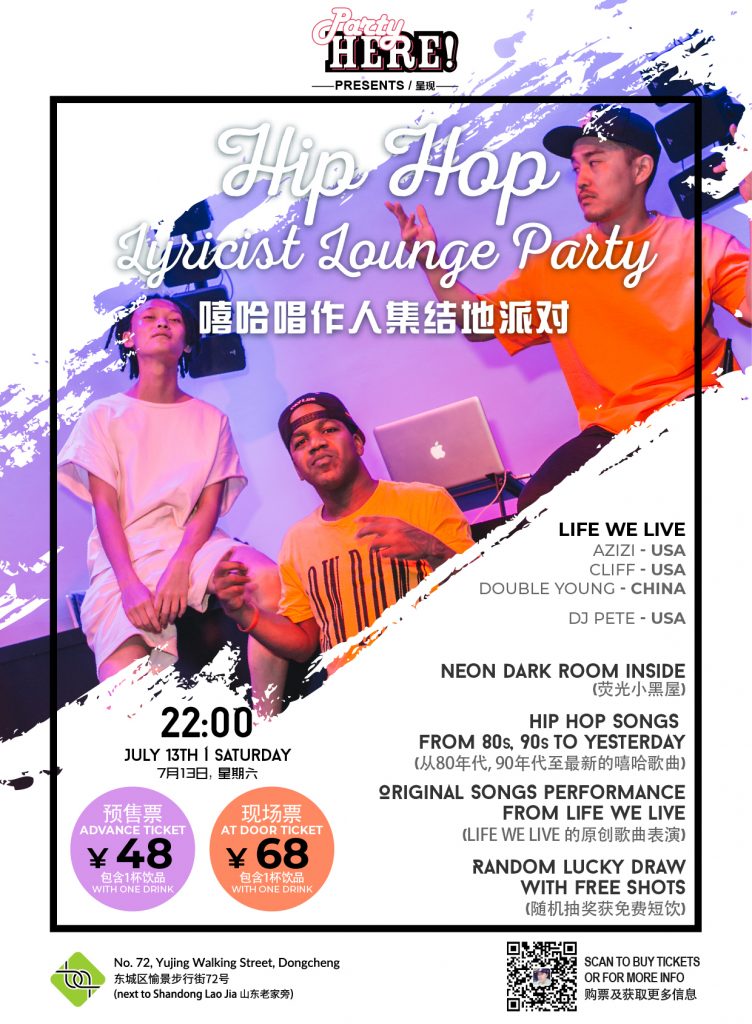 Life We Live and DJ Pete got some music lovers' interest at this year's Craft Beer Festival. On July 13, they are going to unite again to deliver you a real hip-hop show at B Quarter's "Lyricist Lounge." Come and support the hip-hop power of Dongguan!
Life We Live 和 DJ Pete 在今年精酿啤酒节上已经用音乐征服一波粉丝了。7月13日,他们将在 B Quarter 会师,以"嘻哈创作人集结地"之名用最强Hip Hop冲击波击碎你与东莞音乐之间的隔阂!
1. Neon Dark Room | 荧光小黑屋
B Quarter will welcome you into a neon world, with a signature neon theme.
BQ一贯的风格,暗夜派对荧光闪烁,一起嘻哈。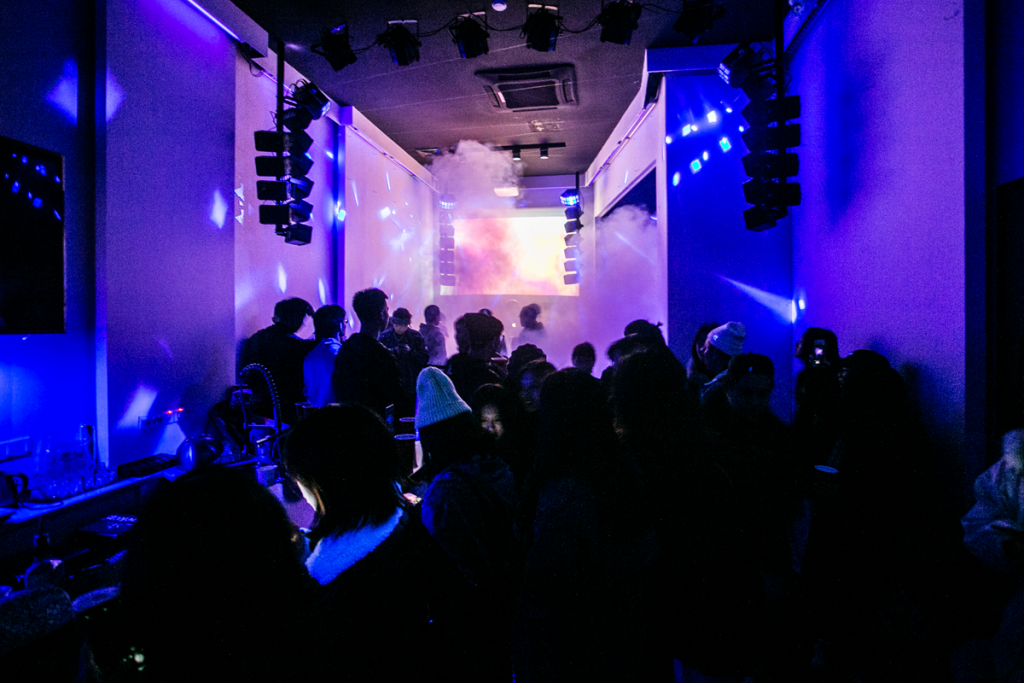 2. DJ Pete – USA
A mysterious musician, has played at many major gigs. He will take us on a time-traveling journey of songs from the 80s, 90s and today. Come and unravel his charm this Saturday.
DJ Pete参加了很多场大型live show,给大家带来从80年代,90年代至最新的嘻哈歌曲,风格独特,也是一位超级神秘的音乐人,不喜欢上镜头哈哈哈。想看DJ Pete的独特魅力,星期六来!

3. Life We Live
Take a look at the live show that lit-up the recent Craft Beer Festival. You don't have to be a hip-hop fan to be engaged in their powerful, even contagious, performance. On July 13, they will present us with some of their original songs.
We've got a lot of talent in Dongguan!
在啤酒节 Life We Live 的表演点燃全场,你可以不喜欢 hip hop,但你没可能不被他们感染力极强的表演震撼。这次他们也将作为嘉宾为我们呈现原创歌曲表演,全新体验哦!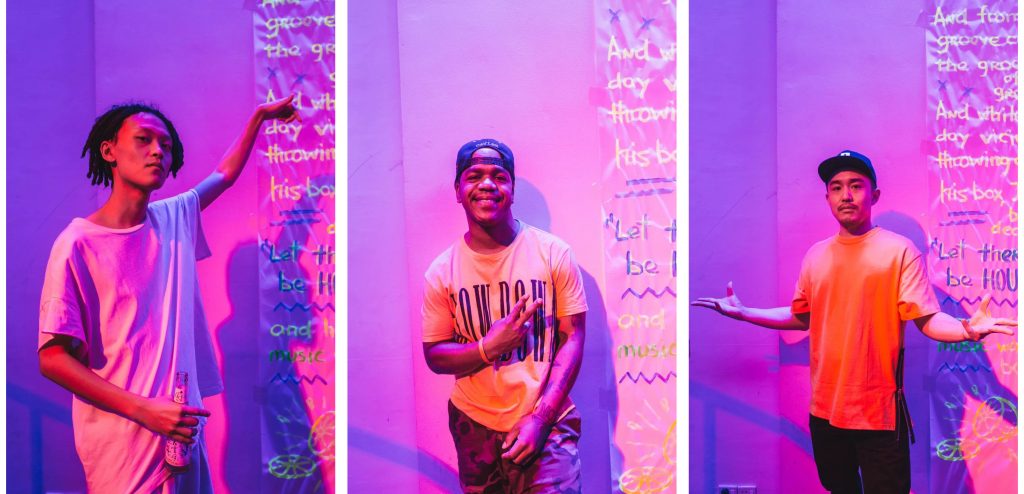 4. Free Shots – Lucky Draw
You can win free shots as the lucky draw prizes! It will be a crazy night!
派对上还有抽奖短饮福利环节,希望你是那个幸运儿啦。这么好玩的派对,一定要来了喂!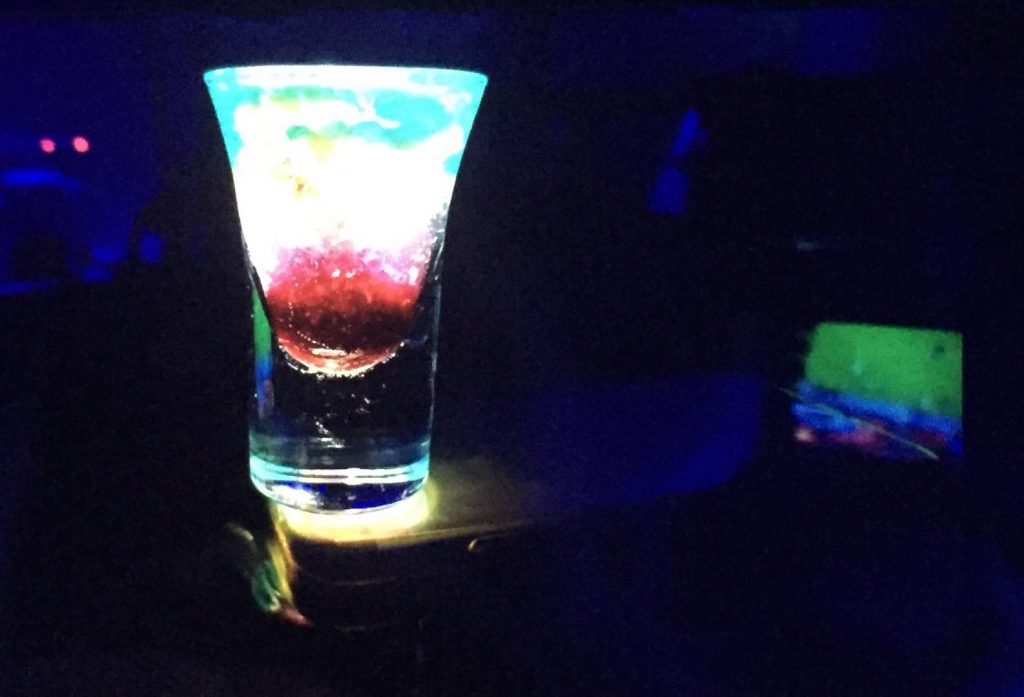 Interested? Buy your tickets in advance!
Advanced tickets are only 48 RMB per person. Book now to see Dongguan hip-hop talent!
够不够燃,喜欢他们的朋友一定要再来感受一下三位原创音乐人的魅力。别忘了文末的预售票福利,省了一杯奶茶钱惹。
预售票48元,赶紧预定!你就是下一个东莞嘻哈人!
日期/时间: 2019.07.13 (星期六) 22:00 开始
地点: B Quarter
地址: 东莞市东城区愉景步行街72号 (山东老家旁)
入场费: ¥48 的预售门票包含1杯特饮 (预售票,07月13日下午6点停止售票), ¥68现场票
– 联系 Billy 购票,票量有限
Date/Time: 2019.07.13 (Saturday) starting @ 22:00
Venue: B Quarter
Address: No. 72, Yujing Walking Street, Dongcheng (next to Shandong Lao Jia)
Entry Fee: RMB 48 with one special drink (advance ticket, no more ticket sales after 18:00 on July 13), RMB 68 door tickets
– contact Billy to get tickets, limited tickets available