10.13 白色主题派对,一起身着白色欢聚吧 / 10.13 White Party, Come in WHITE Only
October 13, 2018 @ 22:00

-

October 14, 2018 @ 02:00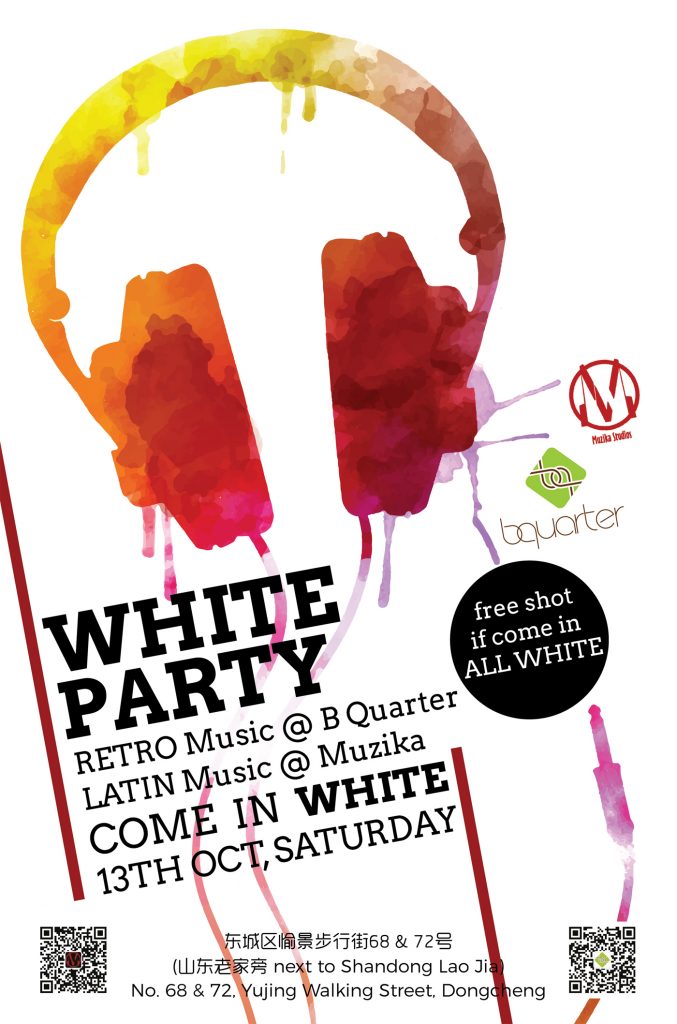 结束了七天的国庆假期,是时候来一场有音乐、有饮品、还有游戏的派对了。
在本周六,我们与我们的好邻居Muzika共同举办了一场白色主题派对。
曾考虑过其他不同的颜色,但我们相信白色是大家最容易为此准备的颜色。
After the long National Day holiday, it's time to organize a party with good music, drinks and games.
Partnering with our great neighbor Muzika, we will be doing the White Party this Saturday.
We have been thinking about different colors, and believe white should be the easiest one for you all to get prepared.

记得身着全白色,你将能获得一杯小赠饮
Rember to wear all WHITE and you will get a free shot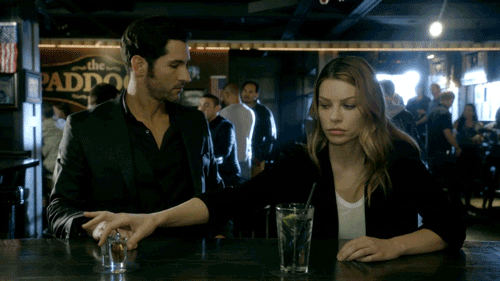 日期/时间: 2018.10.13 (星期六) 22:00 开始
地点: B Quarter & Muzika
地址: 东莞市东城区愉景步行街68 & 72号 (山东老家旁)
入场费: 免费入场
派对元素:
– 身着全白色将获得一杯赠饮
– 参与游戏赢饮品
– B Quarter 的复古音乐
– Muzika 的拉丁和巴西音乐
Date/Time: 2018.10.13 (Saturday) starting @22:00
Venue: B Quarter & Muzika
Address: No. 68 & 72, Yujing Walking Street, Dongcheng (next to Shandong Lao Jia)
Entry Fee: No entry fee
Party Elements:
– Free shot for anyone who wears all white
– Games to win shots
– Retro music @ B Quarter
– Latin & Brazilian music @ Muzika