12.31 新年倒数派对 / 12.31 New Year Countdown Party
December 31, 2018 @ 22:00

-

January 1, 2019 @ 22:00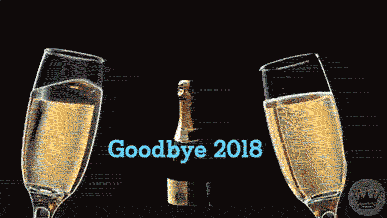 正值2018年的最后几天,你对你的2018年过的是否满意?
是否迫不及待地进入2019年?
We are in the last few days of 2018, how have you liked your 2018?
Can't wait to go into 2019?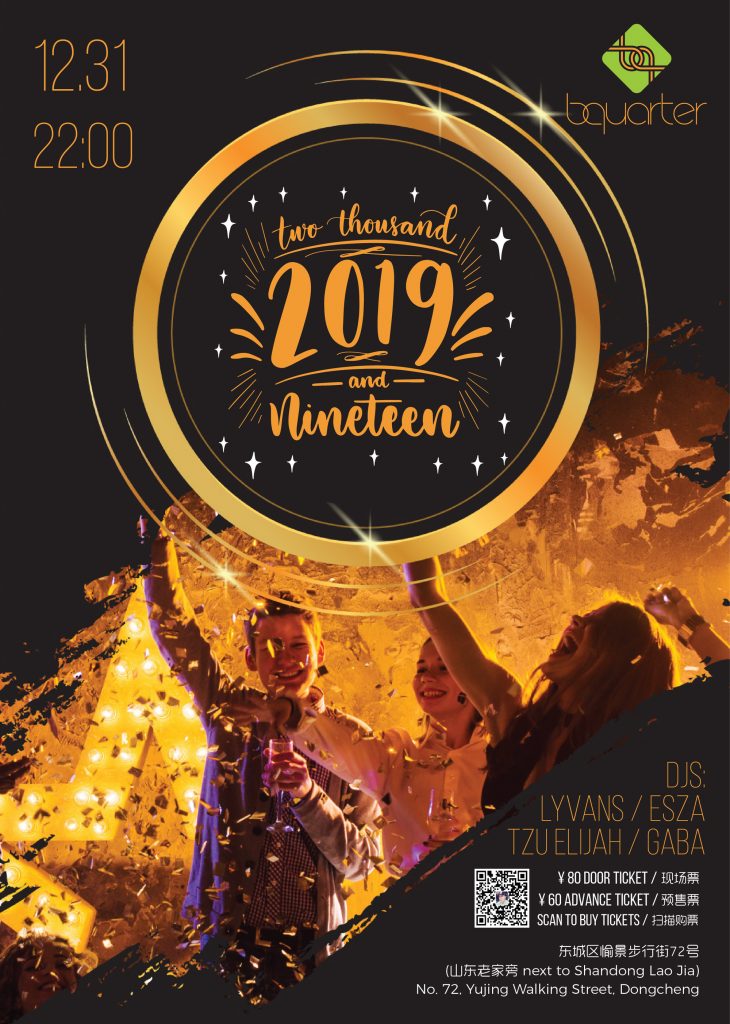 回看2018年里我们举办过的派对,许许多多的朋友和嘉宾都参与其中,创造了如此多的美好记忆。
为迎接2019年,我们将在31号举行新年倒计时派对。
Going through the list of parties we have run in 2018, there are so many great memories with all the friends and guests involved.
To welcome 2019, we will be having our New Year Countdown Party on the 31st.
1. 我们的嘉宾 / Our Guests
我们的好朋友 ESZA、GABA、LYVans、Tzu Elijah 整晚都会播放很棒的曲子。
Our good friends, ESZA, GABA, LYVans, and Tzu Elijah will be playing some great tunes for us all night long.
对于没有来过 B Quarter 的朋友,可以感受下我们的派对气氛。
To the ones who are new to B Quarter, check out the vibe we have at our party.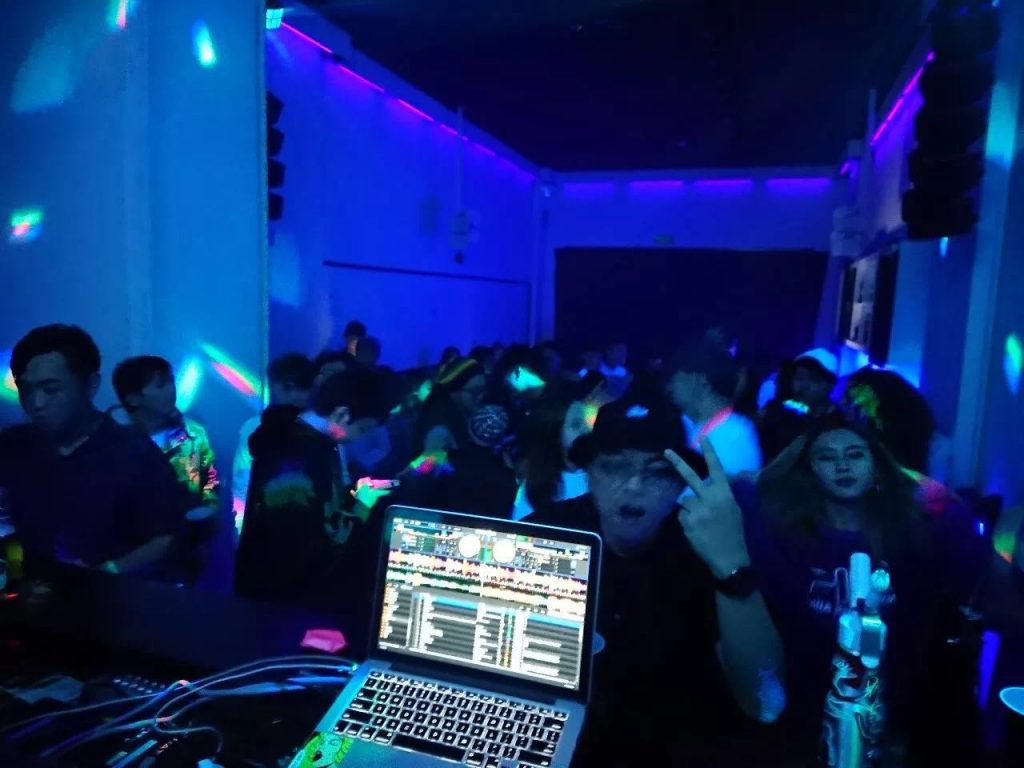 2. 每小时免费特饮 / Hourly Free Shots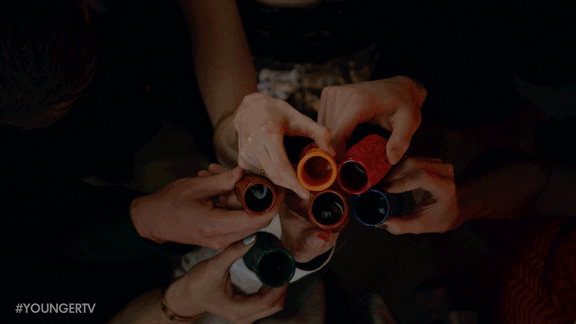 在一个场派对中,共同举杯短饮是不可或缺的一环。
免费短饮将会在每个小时内随机分享。
当晚,Billy将会是吧台的负责人,如果你能获取他的芳心,你将可以得到更多的饮品。
Shot is sure one key thing at a proper party.
Random free shots will be given out every hour.
Billy will be managing the bar on that night, make sure he is happy and you will get more drinks.
3. 伴随彩炮的倒数 / Countdown with the Party Poppers
这是B Quarter一直以来的传统。
无论是在以前还是现在新址的B Quarter我们都会这么做。
早点儿来,在倒数之前霸个好位置吧。
This sure is the B Quarter tradition.
We have been doing this at both old and new B Quarter.
Come early and make sure you have a piece with you before midnight.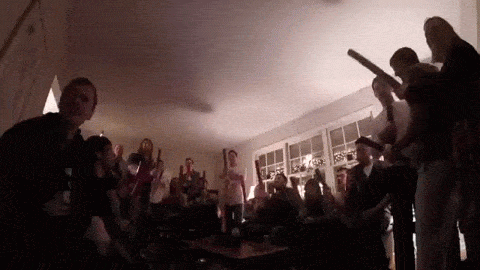 4. HERE! 的氛围 / The HERE! Vibe
这就是我们所说的HERE!氛围。
我们很期望看到这座城市更多的人享受这种氛围。
那就抓住在31号晚的机会和我们一起high起来吧!
That's what we call the HERE! Vibe.
Would love to see more people in this town enjoying this culture.
Take the opportunity to party with us on the 31st.
日期/时间: 2018.12.31 (星期一) 22:00 开始
地点: B Quarter
地址: 东莞市东城区愉景步行街72号 (山东老家旁)
入场费: ¥60 的预售门票包含1杯特饮 (预售票,12月31日下午6点停止售票), ¥80现场票
– 联系 Billy 购票,票量有限
派对元素:
– 我们的嘉宾 – ESZA, GABA, LYVans, Tzu Elijah
– 每个小时的免费短饮
– 伴随彩炮的倒数
– 感受HERE!的派对氛围
Date/Time: 2018.12.31 (Monday) starting @ 22:00
Venue: B Quarter
Address: No. 72, Yujing Walking Street, Dongcheng (next to Shandong Lao Jia)
Entry Fee: RMB 60 with one special drink (advance ticket, no more ticket sales after 18:00 on December 31), RMB 80 door tickets
– contact Billy to get tickets, limited tickets available
Party Elements:
– Our Guests – ESZA, GABA, LYVans, Tzu Elijah
– Hourly Free Shots
– Countdown with the Party Poppers
– Experience the HERE! Party Vibe