04.20 小黑屋"烟"派对 / 04.20 Black Room "Smoke" Party
April 20 @ 22:00

-

April 21 @ 03:00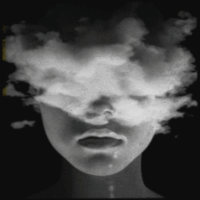 我們早在2016年夏天就在769 B Quarter 組織了同樣的"煙霧"主題。
這肯定是一個非常有趣的設置,因爲你將只能看到兩英尺以內的東西。
想象一下一個充滿烟雾的房間,音樂很棒,能見度也有限。
有趣一定是我們唯一能想到的詞。
We organized the same "Smoke" theme back in 2016 summer at the 769 B Quarter.
It's sure a very interesting setup since you will be able to only see things within two feet.
Imagine a room full of smoke and people with great music and limited visibility.
FUN must be the only word we can think of.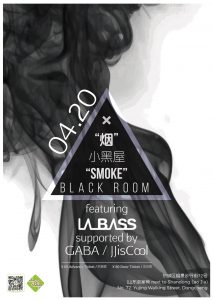 1. 嘉宾 DJ / Guest DJs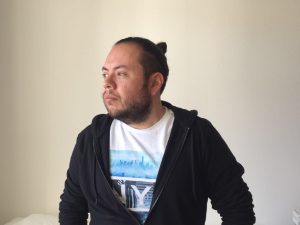 LABASS
Jay 來自洛杉磯,DJ历程已經8年了。他曾在不同的場館演出,包括在美國洛杉磯和日本大阪。Techno、trance、house 音樂类型一直是他的最愛。搬到中國後,他把 progressive 和bass 加入了他的播放列表。
Jay comes from Los Angeles and has been djing for 8 years. He has played in different venues and gigs in Los Angeles, USA and Osaka, Japan. Techno, trance, house music have been his favorites. After moving to China, he has addded progressive and bass house into his playlist.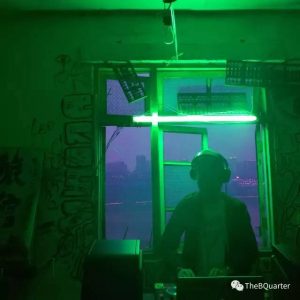 GABA
在重庆4年的奇幻经历促成了这个奇怪的杂合体,从地下派对追随者到组织者,沉溺于低音带来的油腻丰满感觉,多年的听歌积累使自己不局限于单一风格,回到东莞后组织首场及多场低音派对。
With the four special years GABA spent in Chongqing, he evolved from an underground party participant to an orgainizer. He has been listening to different varieties of music, and bass music is his favorite type. After coming back to Dongguan, GABA organized the first and many bass music gigs.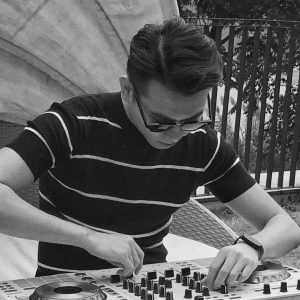 JJisCool
来自东莞石龙本土的DJ,在2011年开始着迷电子音乐与Rave,五年间游历世界各地Festival和Rave Party,随着对电子音乐的热爱与不满足,两年前开始独自学习混音技巧,随后成为一名DJ, 凭借丰富电音现场经历和优秀的音乐品味,无论是House大小分支或Bass类的风格,他都能通过独特的选曲,让Raver们跟随着他的DJ Set一起躁动舞池!
Since 2011, he spent 5 years visiting different music festivals and rave parties around the world. Started studying mixing technique 2 years ago and became a DJ. With his experience at different music festivals and his special taste in music, JJisCool can make people dance with his set of different types of house and bass music.
2. 人体水彩 / Body Marbling
人体水彩在东城 B Quarter 是一大特色。
有了烟雾房,這次應該會更有趣。
It's one of the special features at the B Quarter Dongcheng shop.
With the smokey room, it should be even more fun this time.
3. 特别短饮 / Shot Specials
Hugo 当晚会做一些特別的短饮!
強,弱,甜,酸,甚至辣,告訴他你喜歡什麼。
不過別喝得太醉了。
Hugo will be making some shot specials for the night.
Strong, weak, sweet, sour, or even spicy, just tell him what you like.
Don't get too drunk though.
4. 请麻烦用另一扇門 / PLEASE USE OTHER DOOR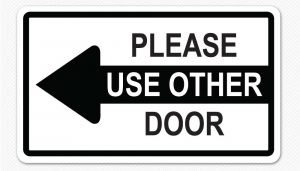 如果你不知道 B Quarter 另一扇門在哪裏,你最好提前弄清楚。
If you have no ideas where the other B Quarter door is at, you better find out in advance.
日期/时间: 2018.04.20 (星期五) 22:00 开始
地点: B Quarter
地址: 东莞市东城区愉景步行街72号 (山东老家旁)
入场费: ¥60 的预售门票包含1杯特饮 (预售票,4月20日下午6点停止售票), ¥80现场票
– 联系日或 Hugo 购票,票量有限
派对元素:
– 小黑屋"烟"主题
– LABASS, GABA, JJisCool 播放 techno, house, bass 音乐
– 人体水彩
– 请麻烦用另一扇門
Date/Time: 2018.04.20 (Friday) starting @ 22:00
Venue: B Quarter
Address: No. 72, Yujing Walking Street, Dongcheng (next to Shandong Lao Jia)
Entry Fee: RMB 60 with one special drink (advance ticket, no more ticket sales after 18:00 on Apr 20), RMB 80 door tickets
– contact 日 or Hugo to get tickets, limited tickets available
Party Elements:
– Black Room "Smoke" theme
– Techno, house, bass music by LABASS, GABA, JJisCool
– Body marbling
– PLEASE USE OTHER DOOR