06.29 B Quarter 睡衣派对 / 06.29 B Quarter Pajama Party
June 29, 2018 @ 22:00

-

June 30, 2018 @ 22:00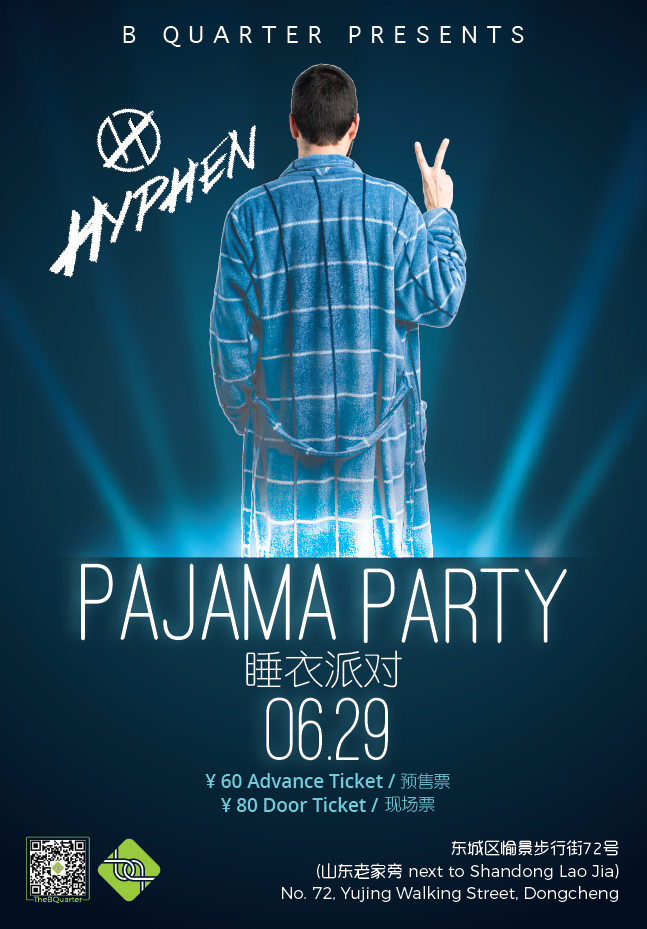 世界杯已经看了快半个月了,无论猜球结果有否让你称心如意,是时候来B Quarter参加派对转换一下心情了。
6月29日星期五我们将在B Quarter举办第一次睡衣派对,欢迎朋友们穿上自己喜爱的睡衣前来参加。
本次派对再次邀请了香港的open format DJ Hyphen来为我们播歌助兴,我们相信当晚将会是一个视觉听觉上感官刺激都很强烈的夜晚。
It has been more than a week since the beginning of the 2018 Word Cup.
It's time to throw a party to give some different favors in the community.
We will be doing our 1st pajama party on Friday, June 29 at B Quarter and please come with your favorite pajamas.
Our good friend DJ Hyphen from Hong Kong will be back and he sure will deliver something different for you all.
DJ Hyphen
来自香港的DJ Hyphen是一位open format DJ,他喜欢的音乐非常多元且风格开放。
长期于兰桂坊酒吧里放歌使他对粤港两地音乐的流行趋向非常敏感,其本人亦可说是一位颜值与音乐细胞并存的DJ。
派对当晚DJ Hyphen肯定能使大家感受到带有香港兰桂坊风格的音乐。
DJ Hyphen is a true open format DJ which is very difficult to locate in this town.
He communicates well with his crowd using different genres of music in his set.
With his years of experience at Lan Kwai Fong, he has performed at so many different clubs and bars in Hong Kong, Macu and China.
Let him show you what Hong Kong Lan Kwai Fong music is like.
2. 着装要求 / Dress Code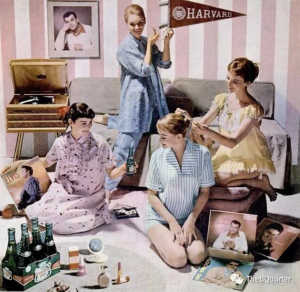 欢迎每位朋友穿上自己喜爱的睡衣,抱自己伴睡的玩具进场,以一个放松的心情准备迎接乐趣无穷的派对。
Put on your favorite pajamas and bring your favorite bed toys.
Take the opportunity to fully enjoy what a true party is like.

可以的话也不妨网上选购一套心仪的睡衣来参加派对,我相信网上的展示图更能给你们带来搭配的灵感!什么款式的睡衣都无限欢迎,只要你敢穿!
当晚B Quarter将提供充足场地为参加派对的朋友用于更换服装。
Taobao your favorite pajamas NOW.
The different designs online may give you more ideas on how you should dress up for this fun party.
We will be providing a private area for you to change, so don't worry.
3. 当晚将评选睡衣Queen & King / Pajama Queen & King Contest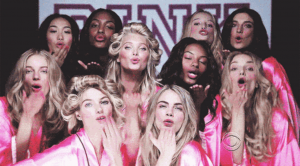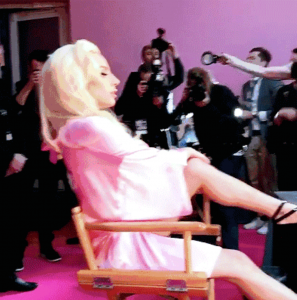 我们当晚将会根据群众意向评选出全场最酷的睡衣Queen和睡衣King, 获奖的King & Queen可各获得由B Quater提供的气泡酒一支, 获奖酒水只限在店内饮用。
We will be picking the pajama king and queen at the party.
A bottle of sparkling wine will be given to each of them.
Bottles can only be consumed at B Quarter.
4. HERE! 杂志精选照片 / Megapixel at HERE!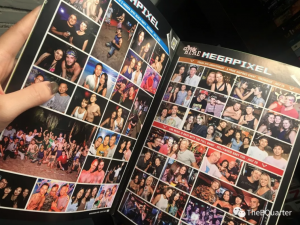 派对当晚我们将会邀请HERE! 团队来现场拍照, 我们将精选一些有趣的派对照片刊登在7月份的HERE! 杂志上。
当晚除了穿睡衣以外记得化个漂亮的妆容多和朋友拍照, 说不定你能在下一期杂志上找回当时精彩的瞬间。
We are excited that HERE! team will be at the party to take photos for all of us.
And the photos will be published at the upcoming July issue.
日期/时间: 2018.06.29 (星期五) 22:00 开始
地点: B Quarter
地址: 东莞市东城区愉景步行街72号 (山东老家旁)
入场费: ¥60 的预售门票包含1杯特饮 (预售票,6月29日下午6点停止售票), ¥80现场票
– 联系 Hugo 购票,票量有限
派对元素:
– 香港兰桂坊DJ Hyphen
– 全场睡衣着装
– 评选睡衣Queen & King
– HERE! 杂志精选照片出现
Date/Time: 2018.06.29 (Friday) starting @ 22:00
Venue: B Quarter
Address: No. 72, Yujing Walking Street, Dongcheng (next to Shandong Lao Jia)
Entry Fee: RMB 60 with one special drink (advance ticket, no more ticket sales after 18:00 on June 29), RMB 80 door tickets
– contact Hugo to get tickets, limited tickets available
Party Elements:
– Guest DJ from HK Lan Kwai Fong, DJ Hyphen
– Pajamas ONLY
– Pajama Queen & King contest
– Megapixel at HERE! Magazine