03.10 迪斯科派对 – 回到八十年代 / 03.10 Disco Party – Back To The 80's
March 4, 2018 @ 08:00

-

17:00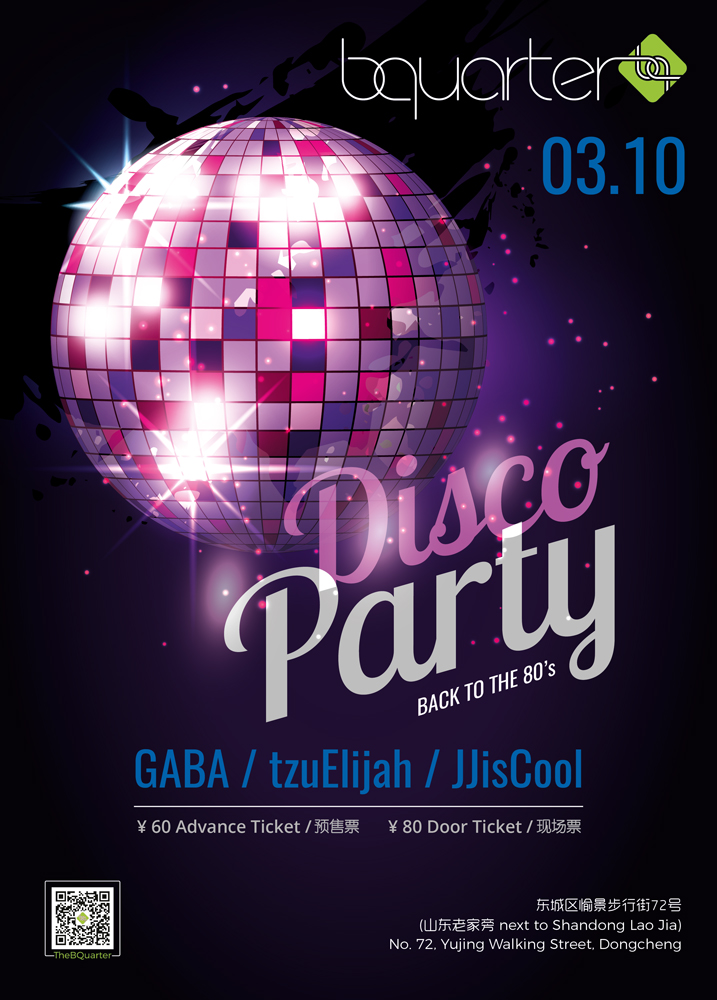 1. 嘉宾 DJ / Guest DJs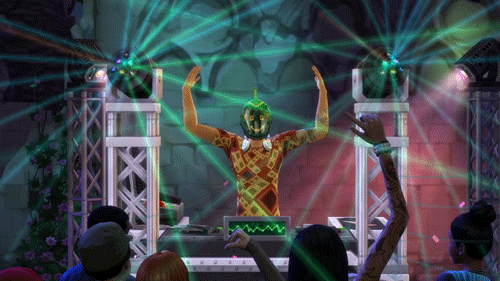 扁桃体 BT40TI769 回来了.
GABA, tzuElijah 和 JJisCool 將会回到 B Quarter,以提供完整的80年代舞曲。
他们的聚会每次都很疯狂,我们真的相信这一次会更疯狂。
扁桃体 BT40TI769 IS BACK.
GABA, tzuElijah and JJisCool will be back to B Quarter to deliver a full 80's set.
Their party has been crazy everytime, and we truly believe that this one will be even crazier.
2. 着装要求 / Dress Code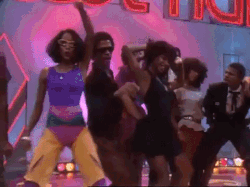 为了让这个主题更有趣,我们需要每个人都穿上80年代的派对服装。
不知道该穿什么,谷歌或百度。
淘宝应该是一个获取你喜欢的最好作品的好资源。
To make this theme more fun, we need everyone to join the party with the 80's outfits.
Not sure what to wear, Google or Baidu it asap.
Taobao should be a great resource to get the best piece you like.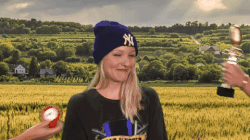 我们将会选择最佳的服装大奖,获奖者将得到一瓶洋酒,伏特加、金酒、朗姆酒或龙舌兰,只限在店内享用。
We will be also choosing the best 80's outfit award and the winner will receive a free bottle of vodka, gin, rum or tequila (consume at B Quarter only).
3. 派对特饮 / Special Party Drink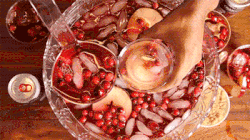 这次活动的特饮是门票中附带的饮品,仅赠送不售卖,此特饮是第一次也会是最后一次,不会出现第二次。
对,这就是我们如何运作我们的特别之处。
Special party drink will be prepared for everyone who joins the gig.
This is an one time offer though, we will not prepare the same special in the future.
Right, that's how we run our special party.
日期/时间: 2018.03.10 (星期六) 22:00 开始
地点: B Quarter
地址: 东莞市东城区愉景步行街72号 (山东老家旁)
入场费: ¥60 的预售门票包含1杯特饮 (预售票,3月10日下午6点停止售票), ¥80现场票
– 联系日或 Hugo 购票,票量有限
派对元素:
– 迪斯科派对 – 回到80年代的主题
– GABA, tzuElijah, JJisCool 播放—整晚80年代的音乐
– 只有80年代的服装
– 最佳的服装大奖者将得到一瓶洋酒 (只限在店内享用)
– 特殊派对的饮品
– 没有80年代衣服的人是不允许参加派对
Date/Time: 2018.03.10 (Saturday) starting @ 22:00
Venue: B Quarter
Address: No. 72, Yujing Walking Street, Dongcheng (next to Shandong Lao Jia)
Entry Fee: RMB 60 with one special drink (advance ticket, no more ticket sales after 18:00 on Mar 10), RMB 80 door tickets
– contact 日 or Hugo to get tickets, limited tickets available
Party Elements:
– Disco Party – Back To The 80's theme
– All night 80's music by GABA, tzuElijah, JJisCool
– Only 80's outfits
– Best 80's outfit winner will receive a free bottle of liquor (consume at B Quarter only)
– One time only special party drink
– People without 80's outfits will not be allow to join the party