04.30 JJisCool 点歌机之夜 / 04.30 Jukebox Night with JJisCool
April 30, 2018 @ 22:00

-

May 1, 2018 @ 22:00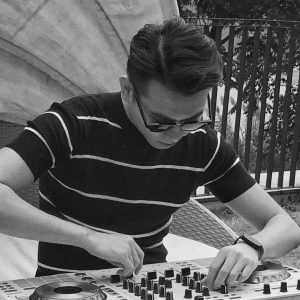 JJisCool在B Quarter为我们的几个主题派对进行演出过。
这一次,他将主持整晚的演出。
客人一直要求我们做不同的音乐类型的派对,如果在一个晚上完成所有这些请求会是怎么样呢?
JJisCool的演出是要提供这个。
JJisCool has played at B Quarter for our few theme parties.
This time, he will be hosting the gig himself for the entire night.
People have been asking us to do different music genres event and what if we fulfill all those requests in one night.
JJisCool is going to deliver that.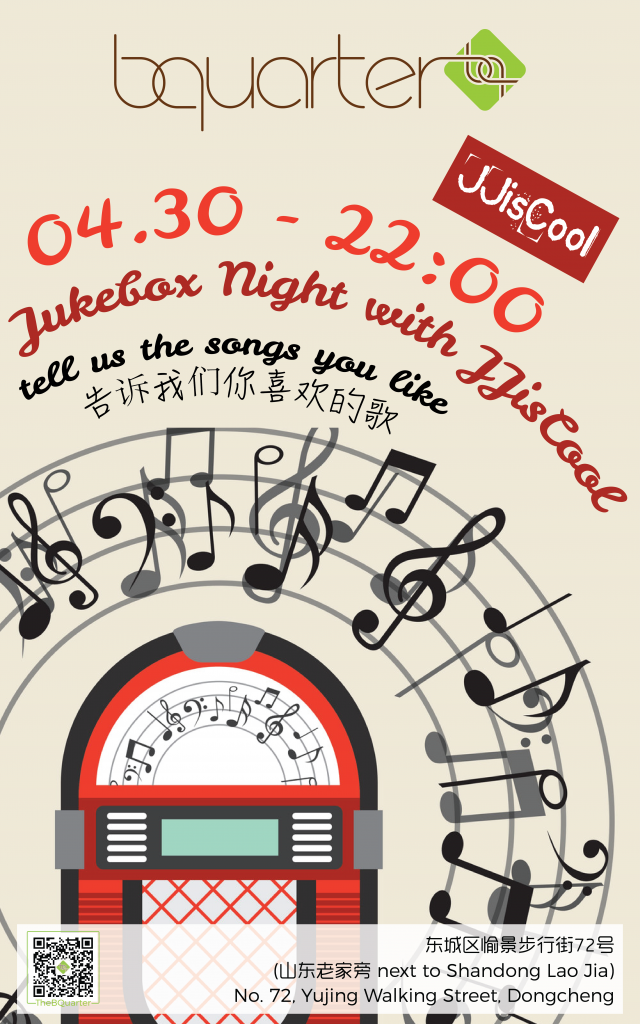 这将是一个非常互动的夜晚。
来到DJ台,告诉JJisCool你喜欢什么。
他会尽力把你的歌放进他的歌单里。
你有没有参加过一场派对,你可以和DJ们保持密切联系?
或者让我们问一下,你最喜欢的DJ们会播放你想要的歌曲吗?
或者他们有你想要歌曲吗?
It will be a very interactive night.
Come to the DJ booth and tell JJisCool what you like.
He is going to do his best to put your songs in his dynamic set.
Have you been to a gig where you can have this close contact with the DJs?
Or let us ask this, will your favorite DJs play the songs you want?
Or do they even have the songs?
我们很高兴能邀请到Sol赞助我们的活动。
我们将在晚上为Sol提供特别推广。
Sol也会有一些促销的礼品赠送。
We are excited to have Sol sponsoring for our event.
Special promotion on Sol will be offered through out the night.
Sol's gifts will be available for certain promotion packs too!
日期/时间: 2018.04.30 (星期一) 22:00 开始
地点: B Quarter
地址: 东莞市东城区愉景步行街72号 (山东老家旁)
入场费: 免费入场
派对元素:
– JJisCool主持整晚的演出
– 点歌要求
– Sol 饮品特别推广
– Sol 礼品赠送
Date/Time: 2018.04.30 (Monday) starting @22:00
Venue: B Quarter
Address: No. 72, Yujing Walking Street, Dongcheng (next to Shandong Lao Jia)
Entry Fee: No entry fee
Party Elements:
– JJisCool hosting the party
– Song request
– Sol's drink packs
– Sol's gifts for certan drink packs