再說一次,我們有更多的女孩,男孩你們在哪裏?
有了世界杯,這個月我們舉辦的派對可能會比以前少。
然而,我們仍然努力尋找最適合你們所有人的時間來組織一些有趣的活動。
我們看看上週的照片吧。
Once again, we have more girls coming than the boys, where are you guys, man?
With the World Cup, we will probably run less parties this month than before.
However, we still try to find the best time to organize something fun for you all.
Let's check out the photos from last week.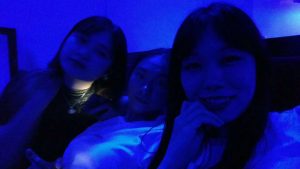 照片来自 Angelina / Photo by Angelina