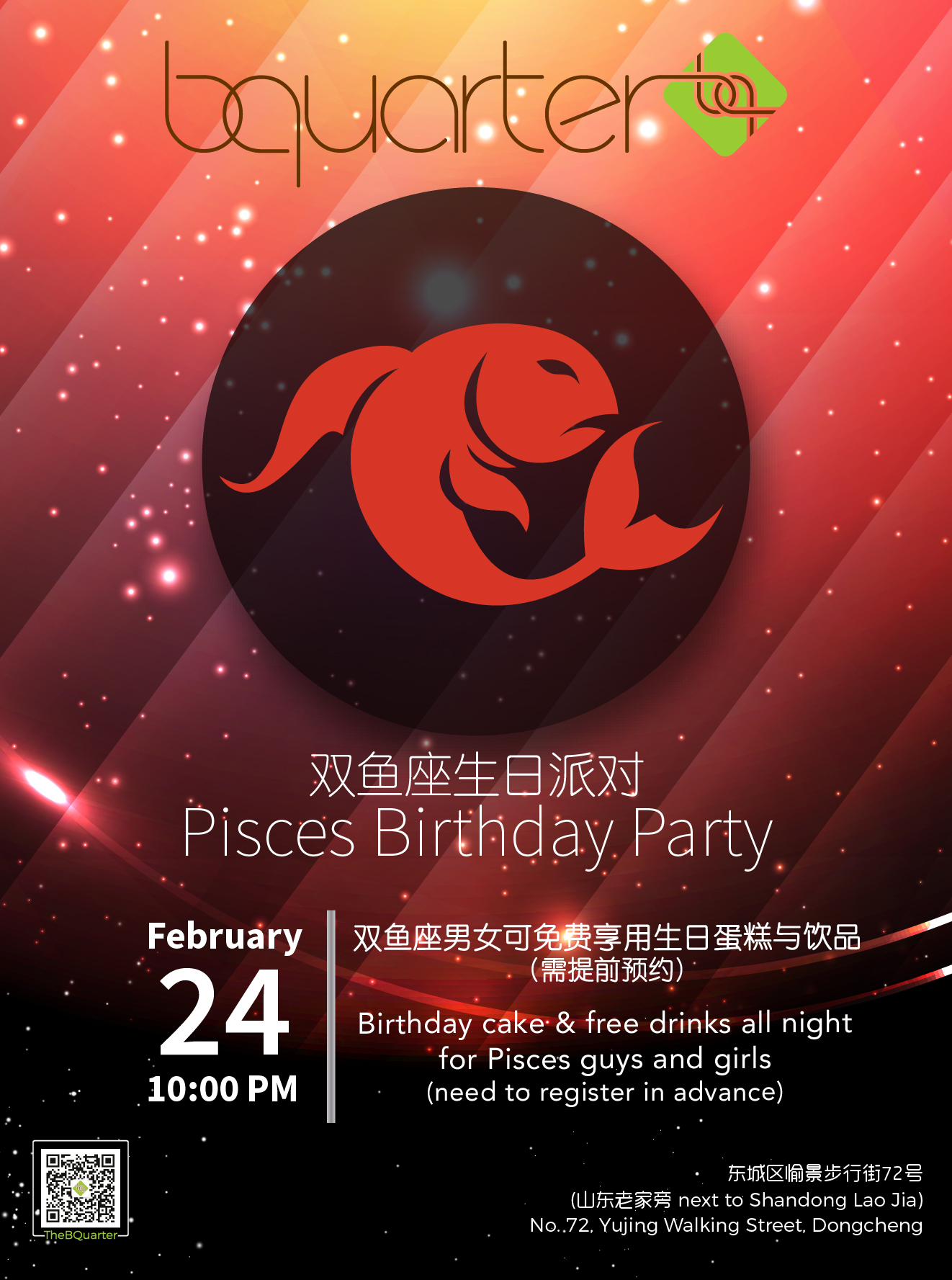 新年快乐,我们二月二十三号就回来了。
而我们狗年第一个派对就是双鱼座生日派对。
我们会在这周六24号庆祝这个特别的日子。
把握这个机会来一个很酷的地方和朋友们庆祝一下吧。
Happy Chinese New Year, we are coming back on Feb 23rd.
And our first party in the year of the dog is Pisces' birthday party.
We will be doing our monthly birthday this Saturday, Feb 24th.
Take the chance to celebrate your birthdays with your friends at a cool venue.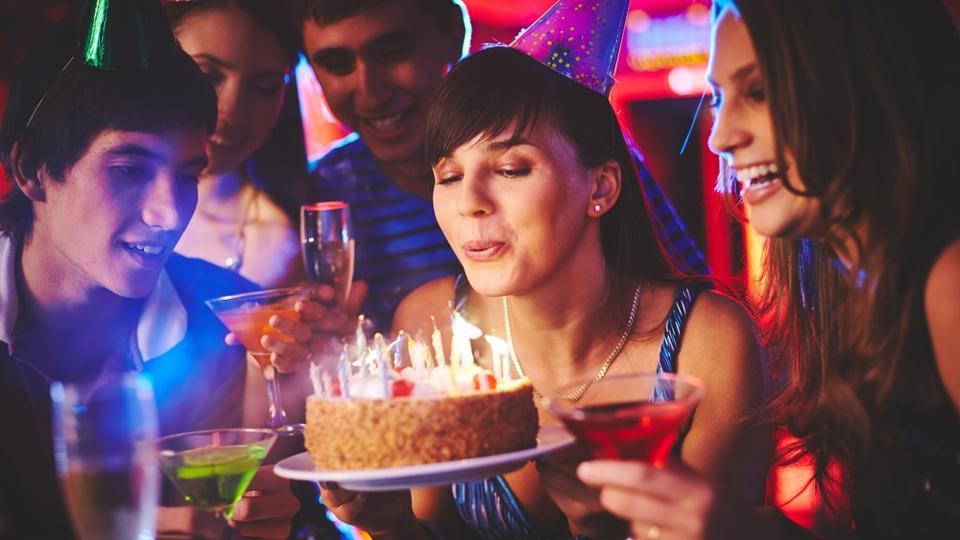 我们将免费给双鱼座的朋友提供饮品与蛋糕。
双鱼座男女们赶紧来报名啦!
Free drinks and cake for the Pisces boys and girls.
Please register with us in advance to celebrate your birthday.
日期/时间: 2018.02.24 (星期六) 22:00 开始
地点: B Quarter
地址: 东莞市东城区愉景步行街72号 (山东老家旁)
入场费: 免费入场
给予双鱼座男女们的福利:
– 生日蛋糕
– 整晚免费畅饮
双鱼座男女登记预约: 请联系以下 B Quarter 成员进行登记,名额有限需要工作人员确认才行
Date/Time: 2018.02.24 (Saturday) starting @22:00
Venue: B Quarter
Address: No. 72, Yujing Walking Street, Dongcheng (next to Shandong Lao Jia)
Entry Fee: No entry fee
Elements For Birthday Boys & Girls:
– Birthday cake
– Free drinks all night
Birthday Boy/Girl Registration: Please contact below B Quarter's colleagues to book your spot. Limited seats, you must receive our confirmation to participate